MEMS Engineering
2GIG Engineering provides solutions
2GIG specializes in the engineering of Micro-Electro Mechanical Systems (MEMS) technology. The term used to define MEMS varies in different parts of the world. In the United States this technology is predominantly referred to as MEMS, while in some other parts of the world they are called "Microsystems Technology" or "micromachined devices". Our engineering group offers a wide range of customization for both old & new projects. We use our dedicated team of employees and unique intellectual assets to provide our customers with products and solutions that result in the highest return on their investment.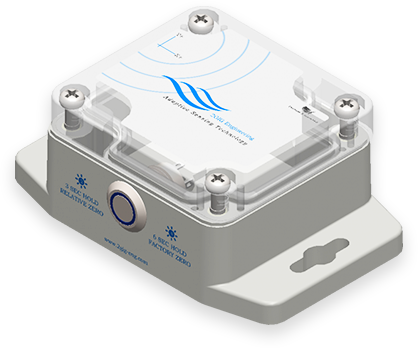 Custom Applications
Do you have a new project you're working on that requires MEMS technology and need help? We know how to take an idea and turn it into a finished product.

Modifying or expanding electronic capabilities

Product testing and design qualifications

Proprietary solutions requiring non-disclosure agreements
Robotic Arms
Placing our wireless transmitter on a robotic arm will transmit a signal to our receiver circuit that provides outputs to a PLC. This system is fully customizable, adjustable, and user friendly. We are able to provide a multitude of solutions for our customers including an HMI panel display with adjustable touchscreen settings.
Aerial Work Platforms
Creating a tilt sensor with a PWM output allows our customers to bypass a costly valve drive board and provides them with smooth hydraulic actuation. Then we decided to take it a step further and build a wireless system to eliminate internal cabling issues.
Pump Jacks
Our CANBUS sensor can monitor the movement of a walking beam; in addition it can also provide a 4-20 mA output. Our standard NEMA 4 and 4X rated housing will provide the class 1 division 2 requirement this industry requires.
Overhead Crane
A wireless system: Our battery powered transmitter will provide continuous real time readings while communicating with an adjustable HMI panel that provides dual 120VAC outputs for lights and alarms. Our system will let the customer modify the trips, delays, and resets using our simple to use touchscreen system.
Depth Control
A custom protocol was created to calculate the height of the dam relative to the angle of inclination. We were provided the dimensions and our system provides an accurate measurement for the gate height.
Retaining walls
Our devices have been placed in static situations to monitor any movement of a retaining wall. They will be exposed to extreme temperatures and even put in a position where the sensor will may be underwater at times.
Land Speed Racing
Reaching 400+ mph is exhilarating and dangerous. In the event that the driver loses consciousness our tilt sensor is a back up device that will deploy the chute system if a rollover occurs in an effort to keep the driver as safe as possible.
Customers often provide us prints of older devices that they are interested in updating. If the prints are not available we can reverse engineer the unit.
New innovative technology as ours provides safer solutions for the OEM. Our sensor does not have exposed trim pots or adjustment nuts that can be manipulated during installation or in the field.